DYAO Spectacular (All 3 Orchestras Concert)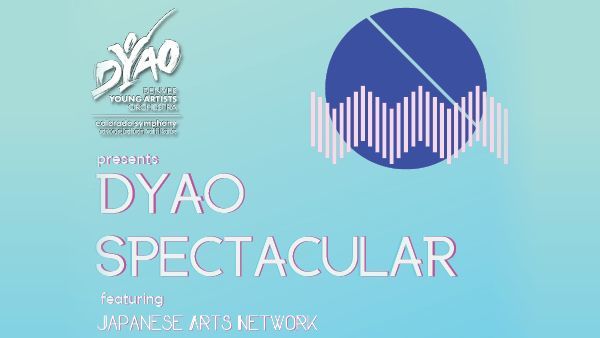 Sponsored by Denver Arts & Venues
The Denver Young Artists Orchestra is proud to present DYAO Spectacular, an afternoon of music with classics such as Tchaikovsky's famed 1812 Overture and Schubert's Unfinished Symphony as well as a special collaboration bringing jazz, orchestral, and taiko traditions together. All of DYAO's orchestras return to the stage of the Boettcher Concert Hall with featured guest artists from the Japanese Arts Network. DYAO Spectacular takes place on Sunday, February 20, 2022 at 2:30 PM. For more information, please visit dyao.org. Come, hear the future!
Featured Artists:
String Ensemble
Conservatory Orchestra
Young Artists Orchestra
Repertoire
TCHAIKOVSKY 1812 Overture
BRITTEN Young Person's Guide to the Orchestra
SCHUBERT Symphony No. 8 (Unfinished)
HOLST St. Paul's Suite Mvt. IV
MORLEO "On Western Terror 8"