Musical Pathways
As part of our in-school initiative,  we partner with schools to create a lasting  network for students and educators in the area. These programs support the work of educators and help to bolster access to additional resources to enhance the music education experience. If you would like to see one of these programs at your school, contact us at info@dyao.org.
Tune Up
Know a young person interested in starting to play a string instrument? These weekly before/after school programs (depending on location) help aspiring young musicians learn the violin, read music, and build a foundation of great technique that will support them long into the future. Instructors are professional musicians and teaching artists, several of whom are bilingual, who are passionate about helping students fall in love with music. Instruments that the students can take home for practice are provided by DYAO. Tune Up students perform at the spring DYAO concerts with their instructors to show how much they learned over the past year. And, we are adding intermediate level classes in schools as the program grows! Please contact DYAO at info@dyao.org to get involved today. 
Don't see your student's school on our list?  Let us know, and we will be happy to reach out to your school's administrative team. 
2022-2023 Participating Schools
Beach Court Elementary School (Denver, CO) - beginner and intermediate programs
Jewell Elementary School (Aurora, CO) - beginner and intermediate programs
Polaris at Ebert Elementary School (Denver, CO)
Doull Elementary School (Denver, CO)
Peoria Elementary School (Aurora, CO)
Conductor in the Classroom
DYAO could be coming to your school!  In 2018, DYAO launched a new program that brings our artistic team out into the community, working with middle and high school music classes. This program is designed to provide in-classroom support to music educators during rehearsals and sectionals. Our artistic team works with the educator to supplement what students are learning in class. In 2019, DYAO partnered with Denver Public Schools at "Citywide". If you would like a DYAO conductor to attend your student's school program, contact us at info@dyao.org.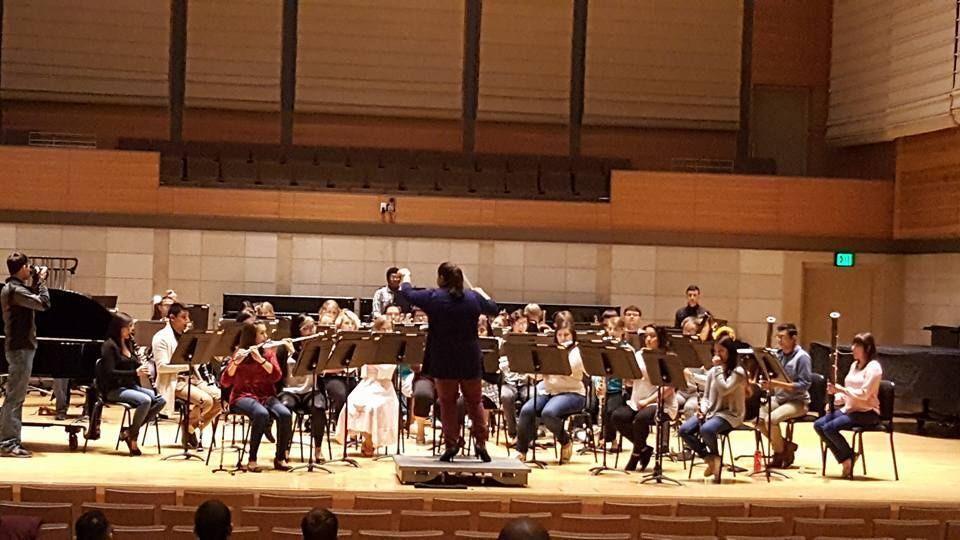 Musical Pathways
We understand that everyone's needs are a little different, and we want to make sure all DYAO students have what they need to succeed and thrive in our programs. That's why in fall 2021 we launched our Musical Pathways initiative.
DYAO has always offered tuition scholarships but the cost and needs for participating can go beyond tuition. Musical Pathways allows us to assist students and families with obtaining or renting instruments, instrument maintenance and supplies, private lessons, concert attire, transportation, technology and more.
Interested in learning more and applying for the Musical Pathways initiative? Contact us at info@dyao.org.