Partnerships
Colorado Symphony Alliance
In July of 2018, the Denver Young Artists Orchestra and the Colorado Symphony Association developed a commitment to pursuing the shared mission value of music education in a strategic partnership that would allow young musicians from the DYAO greater access and mentorship from the full-time professional musicians of the Colorado Symphony.
Some of the best features of the DYAO Alliance with the Colorado Symphony include having soloist performance opportunities between both organizations, music coaching, and mentorship fostered by Colorado's only full-time professional orchestra, masterclass opportunities for DYAO students with Colorado Symphony musicians and featured guest artists, new performance opportunities between ensembles, and a renewed fervor for volunteerism between organizations.
Both organizations will also continue their commitment to serving the area by performing the annual Side-by-Side performance, free to all members of our community, and endeavor for even more events to connect with our community.
The Colorado Symphony is thrilled to renew its shared vision of music education and build upon an already longstanding partnership with the Denver Young Artists Orchestra.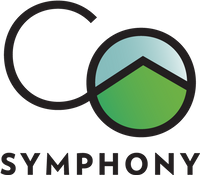 Alliance for Music Education Equity (AMEE)
The Denver Young Artists Orchestra proudly co-hosted the first-ever Denver Music Education Convening in conjunction with the Colorado Symphony and El Sistema Colorado on October 3 and 4, 2019 at The Commons on Champa.
Out of this Convening was born the Alliance for Music Education Equity (AMEE). The Alliance for Music Education Equity (AMEE) is the backbone organization of a collective impact effort of music organizations that are passionate about equity, diversity, and inclusivity, and are committed to cooperatively making systemic change in music education across Denver.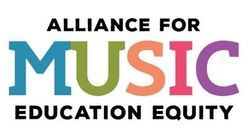 Performing Partnerships
The Denver Young Artists Orchestra is committed to building artistic partnerships across all disciplines.  We strongly believe that collaborations bring excitement to our educational programming and extend the education of our students beyond core classical repertoire. During the 2020-2021 season, we were excited to partner with Cleo Parker Robinson Dance for our To Bloom Again concert that took place on May 15th, 2021, and featuring the members of the String Ensemble and the Conservatory Orchestra.
For the 2021-2022 Season, we have some really exciting collaborations planned.  Don't miss YAO's Suite(ly) Dancing in November, where we will perform with the Colorado Conservatory of Dance.  For the DYAO Spectacular in March, Conservatory Orchestra will be performing alongside the Japanese Arts Network.