Partnerships
Colorado Symphony Alliance
DYAO is thrilled to renew our shared vision of music education and build upon an already long standing partnership with the Colorado Symphony Association (CSA).   In July of 2018, both organizations renewed a commitment to pursuing the shared mission value of music education in a strategic partnership that will allow young musicians from DYAO greater access and mentorship from the musicians of the Colorado Symphony.
The greatest shared feature of the Alliance will include soloist performance opportunities between both organizations, music coaching, and mentorship fostered by Colorado's only full-time professional orchestra, masterclass opportunities for DYAO students with Colorado Symphony musicians and featured guest artists, new performance opportunities between ensembles, and a renewed fervor for volunteerism between organizations.
Both organizations will also continue their commitment to serving the area by performing the annual Side-by-Side performance, free to all members of our community, and endeavor for even more events to connect with Denverites and beyond.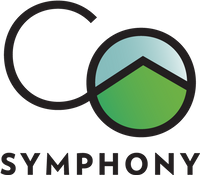 Alliance for Music Education Equity (AMEE)
DYAO is proud to be a founding member of AMEE, the Alliance for Music Education Equity, with 13 other Denver-area music education organizations passionate about equity, diversity, and inclusivity and committed to cooperatively making systemic change in music education across Denver.
AMEE imagines a future Denver where music organizations have come together to take joint action so that al people regardless of their resources, ethnicity, neighborhood, sexuality, gender, identity, or age can find greater self-actualization through music. We imagine a sustainable continuum of comprehensive music education that has a ripple effect, bringing more joy and increased well-being across the broader community. We imagine a cooperative, solutions-oriented network that is adaptive and responsive to the changing needs of this great city so that the power of music is unleashed in new and creative ways.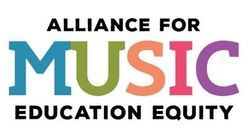 Performing Partnerships
DYAO is committed to building artistic partnerships across all disciplines. We strongly believe that collaborations bring excitement to our educational programming and extend the education of our students beyond core classical repertoire. In recent seasons, we programmed exciting partnerships with Cleo Parker Robinson Dance, Colorado Conservatory of Dance, Colorado Symphony, Japanese Arts Network, and Phamaly Theatre Company.
For the 2022-2023 Season, we will be collaborating with ArtistiCO Dance, Curtis to Colorado, the Colorado Symphony and Chorus, El Sistema Colorado, the Mexican Cultural Center, and four of the top universities in the state - University of Northern Colorado, University of Colorado Boulder, University of Denver, and Colorado State University.
We are also grateful to our rehearsal venue partners, Lamont School of Music and Bethany Lutheran Church, and concert venue partners for their generous access to space and equipment.