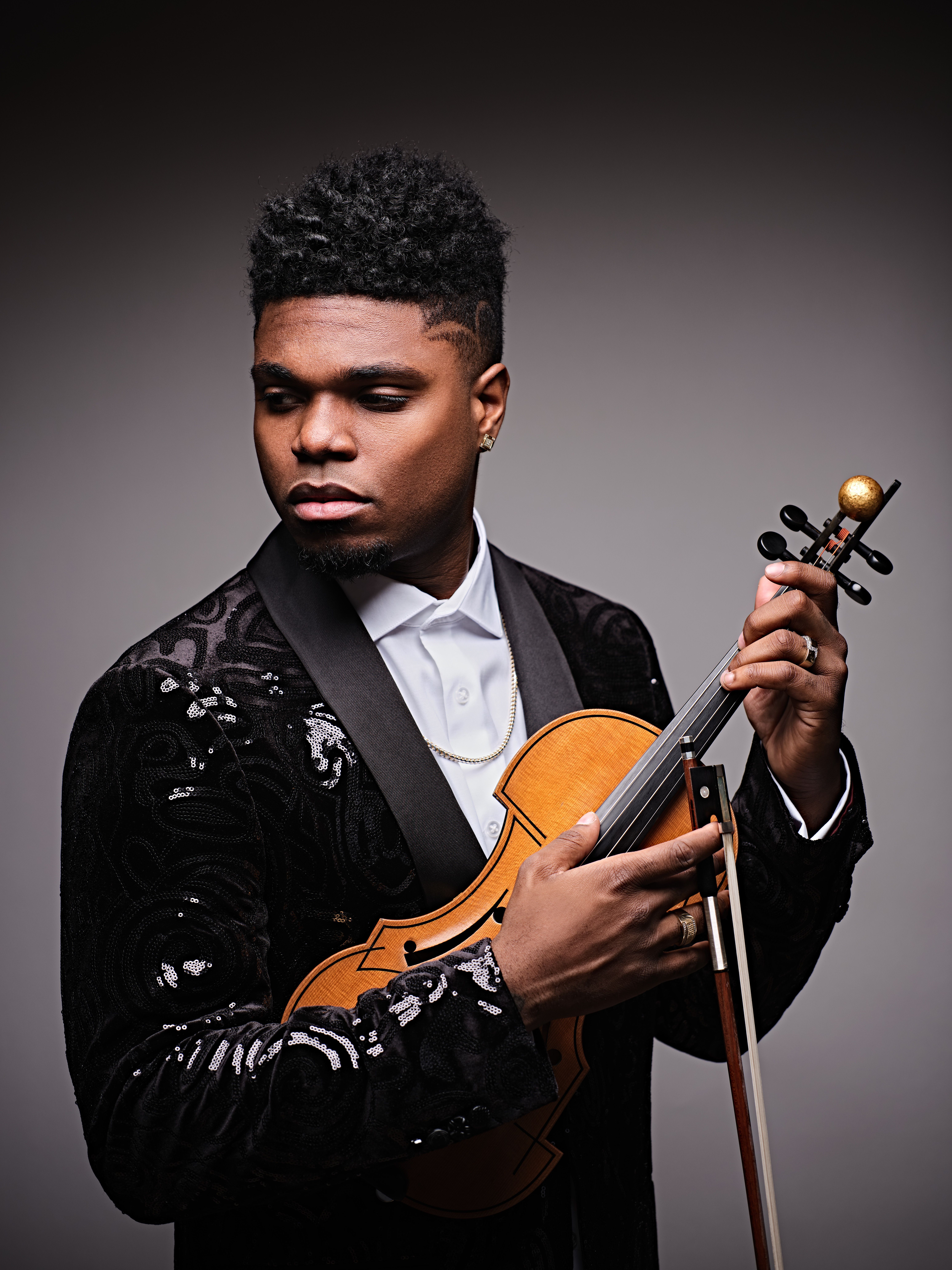 DYAO is hosting Edward W. Hardy at the upcoming Harmonies of History concert as a guest artist. Read about Hardy below before he takes the stage alongside the Conservatory Orchestra!
Edward W. Hardy is a critically acclaimed Black and Puerto Rican composer, music director, virtuoso violinist and violist and is one of the foremost exponents of solo violin repertoire for theatrical productions. At the age of 25, "Hardy [was] one of the youngest composers to ever be accepted into the Exploring the Metropolis Con Edison Composer Residency and one of the most prominent composer/ violinists in New York City" (Broadway World). As the composer, music director and violinist of the smash hit Off-Broadway show "The Woodsman", Hardy's show was a recipient of the 2016 Obie Award, the 2014 Jim Henson Foundation Grant and was broadcast on PBS stations four separate times. Hardy is also the founder of the Omnipresent Music Festival and co-founder of the Northern Colorado Center for Arts Entrepreneurship. Edward is currently a doctoral candidate and graduate instructor in violin performance at the University of Northern Colorado. Over the past decade, he held violin teaching/ performing residencies and, as a visiting artist, gave masterclasses and lectures at numerous music programs and universities spanning New York City to Los Angeles, California. Edward holds a Master of Music degree in violin performance from the Aaron Copland School of Music and, for the past two decades, has performed as a soloist, chamber, and orchestral musician throughout the United States. In 2023, Hardy completed a United States tour with the Griot String Quartet in Damien Sneed's "Our Song, Our Story", which is an evening of operatic arias, art songs and spirituals featuring Met Opera singers Justin Austin, Jacqueline Echols, Raehann Bryce-Davis, Janinah Burnett, Amanda Lynn Bottoms and Raven McMillon, accompanied by Sneed on piano. Currently, Hardy's discography contains 8 singles, 1 album, and his list of original compositions include works for solo violin, voice, harp, piano, string quartet, string trio, string duo, Latin ensemble, and soundtracks for film and stage. Mr. Hardy has research in non-traditional string techniques and has premiered contemporary works that reflect the African-American experience.
Read more about Hardy at www.edwardwhardy.com.