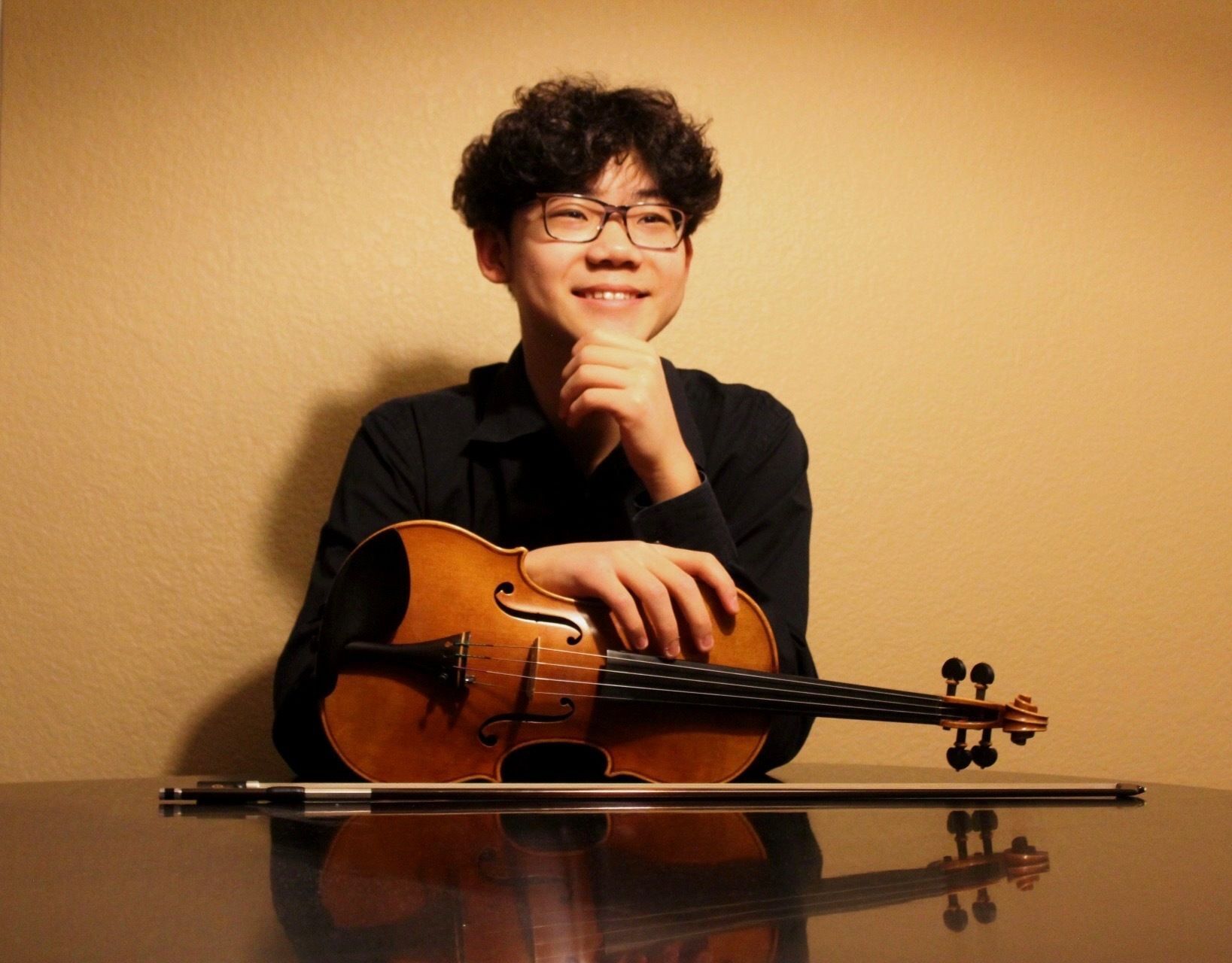 Joseph Kim started playing violin at the age of five taking lessons from his mother and also took
piano lessons for three years. He is currently studying with James Maurer as his violin teacher.
Joseph is a sophomore at STEM Highlands Ranch and plays in the Chamber Orchestra at Rock
Canyon High School under the direction of their orchestra director, Benjamin Dale.

He has been playing with the Denver Young Artist Orchestra (DYAO) since 2015 and serves as
the associate regional director for Denver region of Back to Bach Project,
https://www.backtobachproject.org/

Joseph was placed second in Rising Star Competition in 2021, and he was invited to play in
Colorado All State Orchestra Festival as a member of the Symphony Orchestra in 2023. He is
excited to spend part of this summer at the Interlochen Center for the Arts in Michigan.

His favorite violinist is Hilary Hahn and is quite inspired by a musical duo, TwoSetViolin.

Joseph is an avid golfer placing in the top 10 in a junior golf tournament in 2021. He also
enjoys snowboarding and playing chess with his brother, Jonathan, who is an accomplished
pianist.
Joseph will perform on the "Ode to Joy" concert on May 7. Learn more