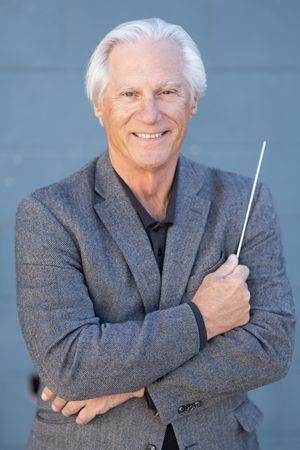 Music Director Wes Kenney to Step Down at Close of 22-23 Season After Ten Successful Years at the Helm
Denver Young Artists Orchestra (DYAO) announces that Music Director Wes Kenney will step down from his position at the close of the orchestra's current 45th anniversary season.
Kenney has served as conductor and music director of DYAO for ten seasons, during which time he led the orchestra in performance for the first time at Carnegie Hall and on tours to Italy, France, Germany, Austria, Czech Republic, and Slovakia, conducted many acclaimed concerts, and successfully navigated the pandemic. The orchestra has been recognized for making artistic and institutional strides during Kenney's tenure, including a Mayor's Award for Excellence, several American Prize Awards, and invitations to perform at festivals nationally and internationally.
Wes Kenney came to DYAO in 2013. In addition to his post with DYAO, he is currently Music Director of the Fort Collins Symphony and Director of Orchestras at Colorado State University.
Jason Williams, President of DYAO's Board of Directors, said "On behalf of the board of directors I would like to take a moment to recognize Wes for all that he has done for DYAO. He has made a tremendous impact on the lives of countless youth." Executive Director Kelly Waltrip adds, "the finale of the 2022-2023 Season reflects the legacy of Maestro Kenney with the organization's first ever performance of Beethoven's entire Symphony No. 9 with soloists from each of the major collegiate music schools in the area and the Colorado Symphony Chorus."
We look forward to celebrating Wes' incredible tenure with DYAO with three more concerts this season in Denver and a phenomenal tour to Los Angeles in June. Kenney shared, "The past decade working with phenomenally talented students of the Denver Young Artist Orchestra has been one of the highlights of my career. I want to thank all of them for their time and talents and hope that they will continue to make music either a central, or part, of their lives as they move on in their lives. I will greatly miss our performances and weekly rehearsals with them."