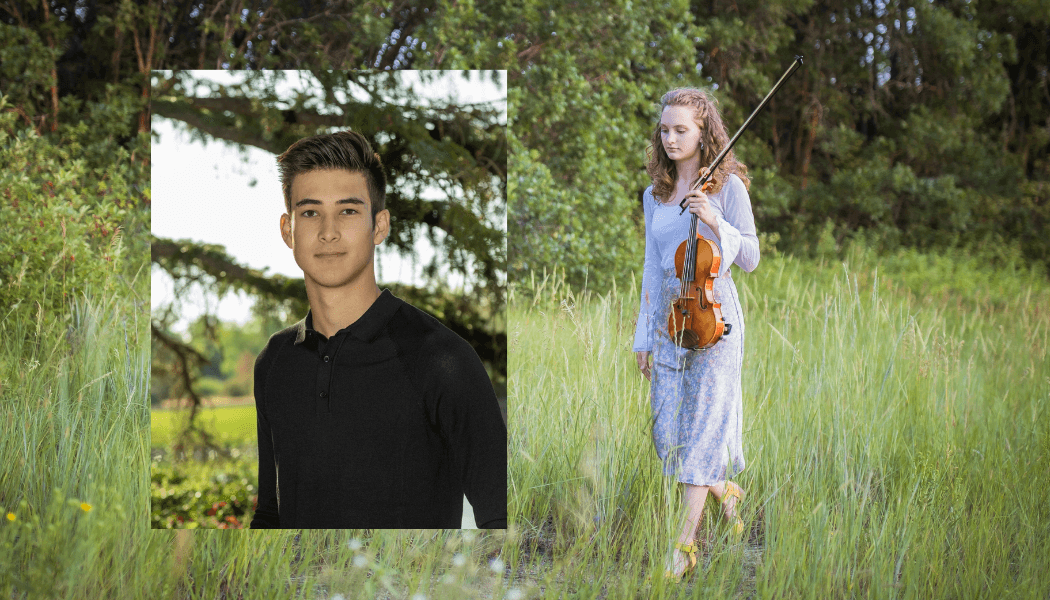 Please join DYAO in celebrating our TWO winners of the YAO Concerto Competition, AJ Hudson and Rhianna Lingle! 
---
After receiving his first drum set at age six, AJ began taking private lessons and was hooked on drumming. Four years later, his percussion journey expanded when he was introduced to classical music on the marimba at age 10. Since then, AJ continues to study with Steve Hearn and engages in a variety of musical settings playing drums and percussion locally in classical, jazz, and gospel environments. He strives to remain connected with many styles of music, and enjoys discovering the hidden similarities in vocabulary between seemingly different genres. 
As a member of the Denver Young Artists Orchestra since 2016, AJ has been selected as a percussionist with the National Youth Orchestra of the USA for three consecutive years. He has continuously participated in local and statewide honor ensembles such as Colorado All-State Orchestra, Colorado All-State Band, CU and CSU Honor bands, and more. AJ was also awarded an Honorable Mention in the National YoungArts competition in 2021. He enjoys taking on the challenges that come with auditioning for high level competitions and festivals just as much as participating in them.
In addition to performing, AJ found a liking for teaching over the pandemic and began giving private online drum lessons to younger students. In the near future, he hopes to continue to study music in a conservatory setting in the East Coast of the country and pursue a busy career performing and teaching as a drummer and percussionist.
---
Current Lewis-Palmer High School senior Rhianna Lingle has been playing the violin since the age of four and has been fortunate enough to enjoy playing in myriad ensembles throughout her musical career. She has held various leadership positions in both DYAO and the Colorado Springs Youth Symphony and has been playing in chamber ensembles for nearly ten years.
In the summer of 2020, Rhianna participated in the Curtis Institute of Music Young Artists Summer Program, where she was privileged to have learned from Ray Chen, Solomiya Ivakhiv, Rebecca Harris, and other esteemed musicians. She has also studied chamber music with Jeri Jorgensen, Cullan Bryant, Shelly Tramposh, Timothy Macduff, Tien-Hsin Cindy Wu, and Roxanne Matthews.
Rhianna intends to pursue a violin performance major at a conservatory after high school and dreams of a career as a professional chamber musician. Apart from violin, Rhianna enjoys reading, writing, hiking, baking, acting, and doing yoga. This is her second year in DYAO and she currently studies violin with James Maurer and Tien-Hsin Cindy Wu.