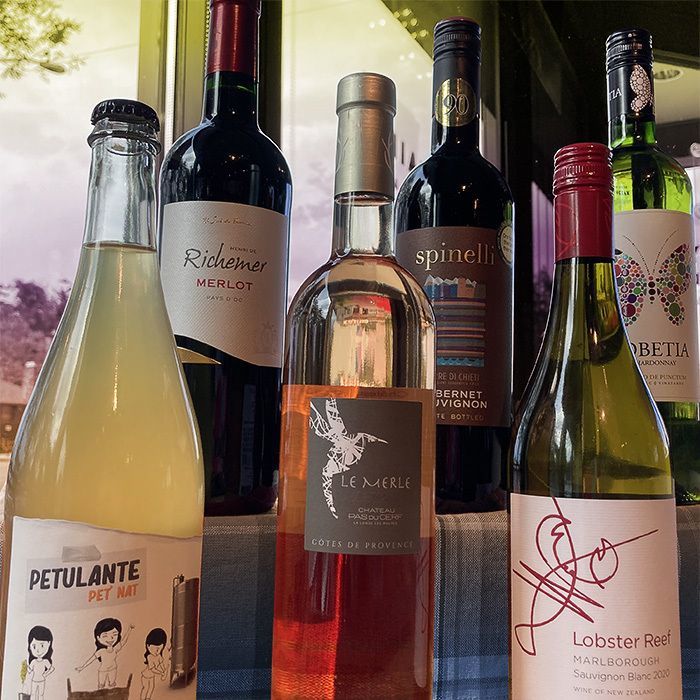 DYAO is pleased to partner with Marczyk Fine Foods to help you with your holiday entertaining needs and support your favorite youth orchestra as well! Whether it's a gift for a host or some bubbly to make a toast, this bundle is a 6-pack of wines where 20% of the proceeds go to support DYAO (select DYAO in a menu after the wines are added to your cart). Order today by clicking here!
Included in this bundle are the following great wines:
Dominio de Punctum Petulante, Cuenca, Spain
"Naturally sparkling," as petillant naturel translates, is the bubbly you want to party with. Petulante is fresh and alive and is crafted from organic grapes. With a light, hazy body, there are delightful citrus and floral aromas on the nose. On the palate it has moderate acidity with green apples, lemon, and mineral notes.
Richemer Merlot, Cotes de Thau, France
Well-rounded and fruity, this ruby-red beauty has a nose of red fruits such as strawberry or blackcurrant, then spices (pepper), violet and liquorice. On the palate it has a direct, round and sweet attack, fruity and persistent, with a great but supple tannic structure.
Le Merle Rosé, Provence, France
Savory and supple, this is a refined and food-friendly version of the classic Provence rosé. Herbal notes dance with pomegranate and red currant fruit flavors and the elegant finish goes on and on.
Spinelli Cabernet Sauvignon, Abruzzo, Italy
This is a well-balanced wine with a medium ruby color and moderate aromas and flavors of licorice, dark fruit, spice, floral notes, and black plum. Extra dry and light- to medium-bodied with a medium finish.
Lobster Reef Sauvignon Blanc, Marlborough, New Zealand
Aromatic and generous on the palate, Lobster Reef Sauv Blanc serves up big tropical flavors, with hints of peach and apricot on the nose and underlying notes of citrus and herbs.
Lobetia Chardonnay, Castilla-La Mancha, Spain
Unoaked and 100% organically grown Chardonnay. It has a clean, bright color with a greenish-yellow tone. A bouquet of pineapple, tropical fruits and apple. A full-flavored wine, crisp and refreshing, with good acidity in the mouth.