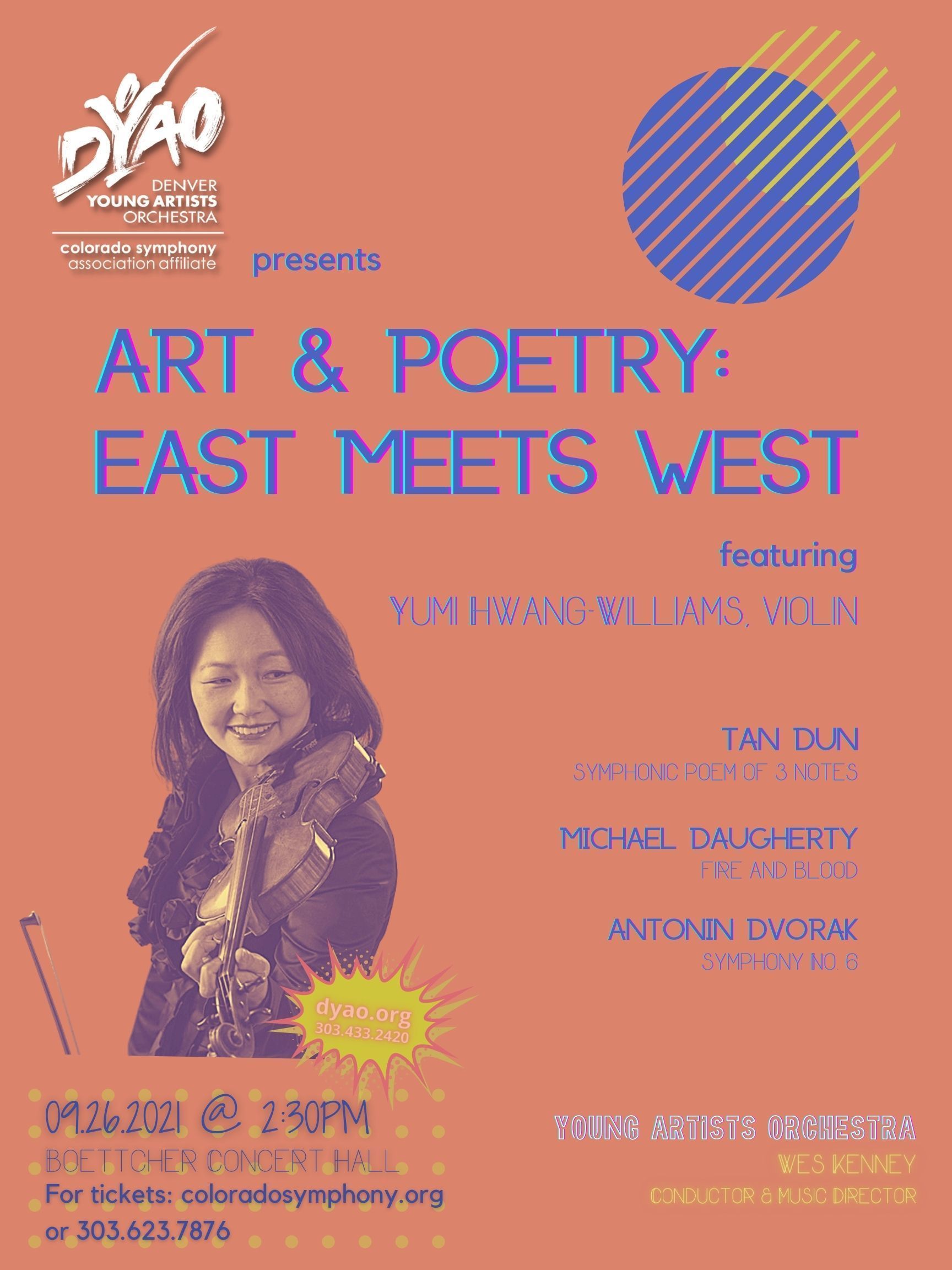 Denver, CO - The Denver Young Artists Orchestra (DYAO), one of Colorado's most established youth orchestras, is pleased to present Art & Poetry: East Meets West on September 26th, 2021 at 2:30 PM in Boettcher Concert Hall.  Led by DYAO Music Director Maestro Wes Kenney, this concert features the Young Artists Orchestra, DYAO's longest-running, and most advanced ensemble.
The program includes Antonin Dvorak's Symphony No. 6, a composition that marks the start of Dvorak's integrative style of composition, influenced by conservatism, modernism, and the nationalism of his time.
Colorado Symphony Concertmaster Yumi Hwang-Williams is the featured soloist in Fire and Blood, a highly engaging 25-minute concerto by Michael Daugherty that draws inspiration from artwork by Diego Rivera and Frida Khalo, and integrates traditional orchestral instruments with unorthodox sounds sources, like car brake drums. Symphonic Poem of 3 Notes by Tan Dun, best known for his score for the film Crouching Tiger, Hidden Dragon, rounds out this ambitious and thrilling program.
For tickets, please go to coloradosymphony.org or call (303) 623-7876.
WHAT: Art & Poetry: East Meets West
WHEN: September 26, 2021 at 2:30 PM
WHERE:  Boettcher Concert Hall