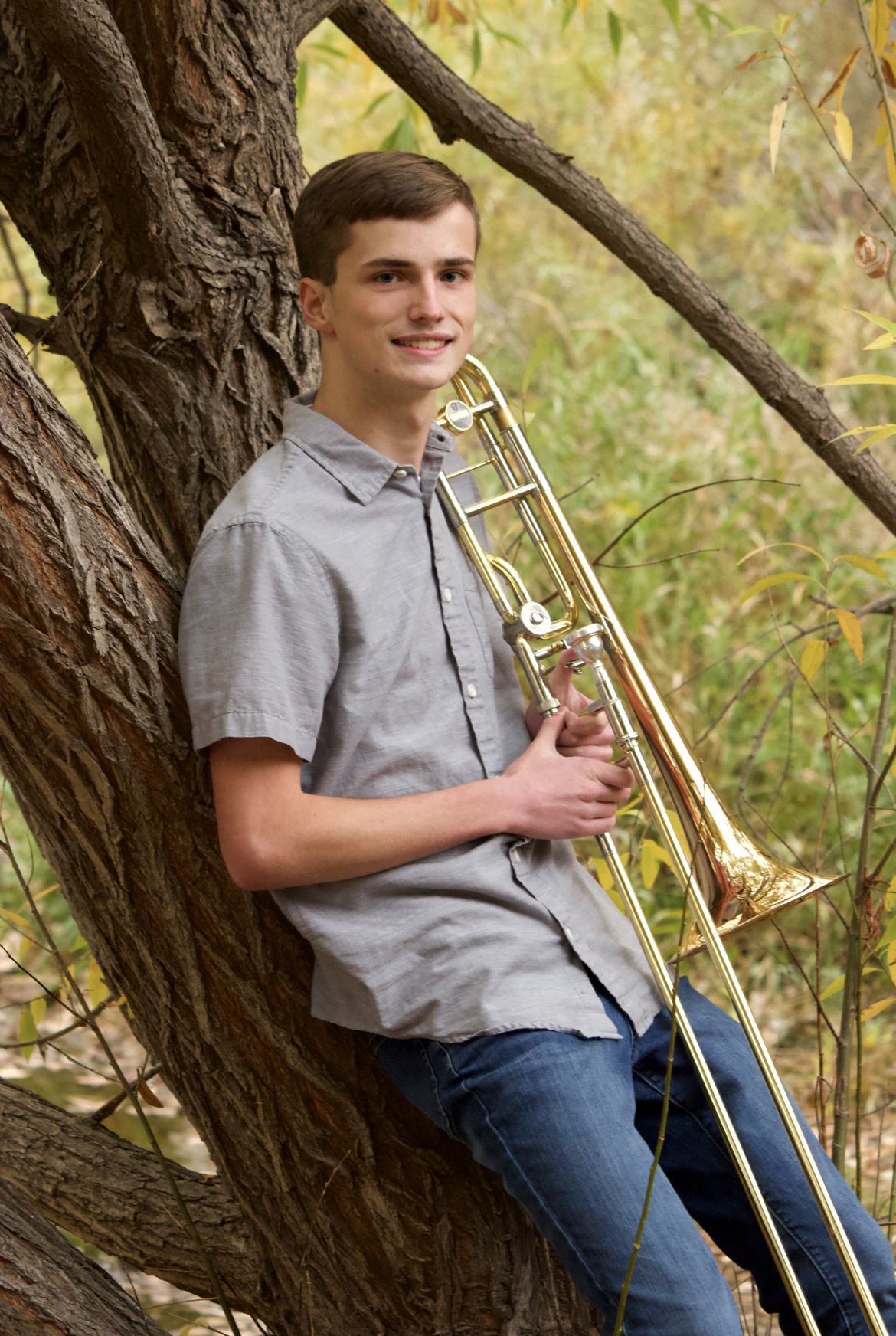 Today we move to the brass section and celebrate Bryce Medlyn.
Bryce is a senior from Weld County.  A trombonist in the Young Artists Orchestra, Bryce is a student of Daniel Watt. Upon graduating, he plans to attend Colorado State University where he received a scholarship to major in Music Composition.
When asked what DYAO meant to him, he responded: "DYAO has meant playing in an ensemble with some of the best players in the state when not even my high school band could meet and rehearse music in a way that even slightly resembles what would happen in a normal year. It's also meant that I've been pushed to be a better musician by playing harder repertoire with more musicality and intention than I had before. I'm very grateful for the opportunities to grow I've had over the past year."
Go Rams!