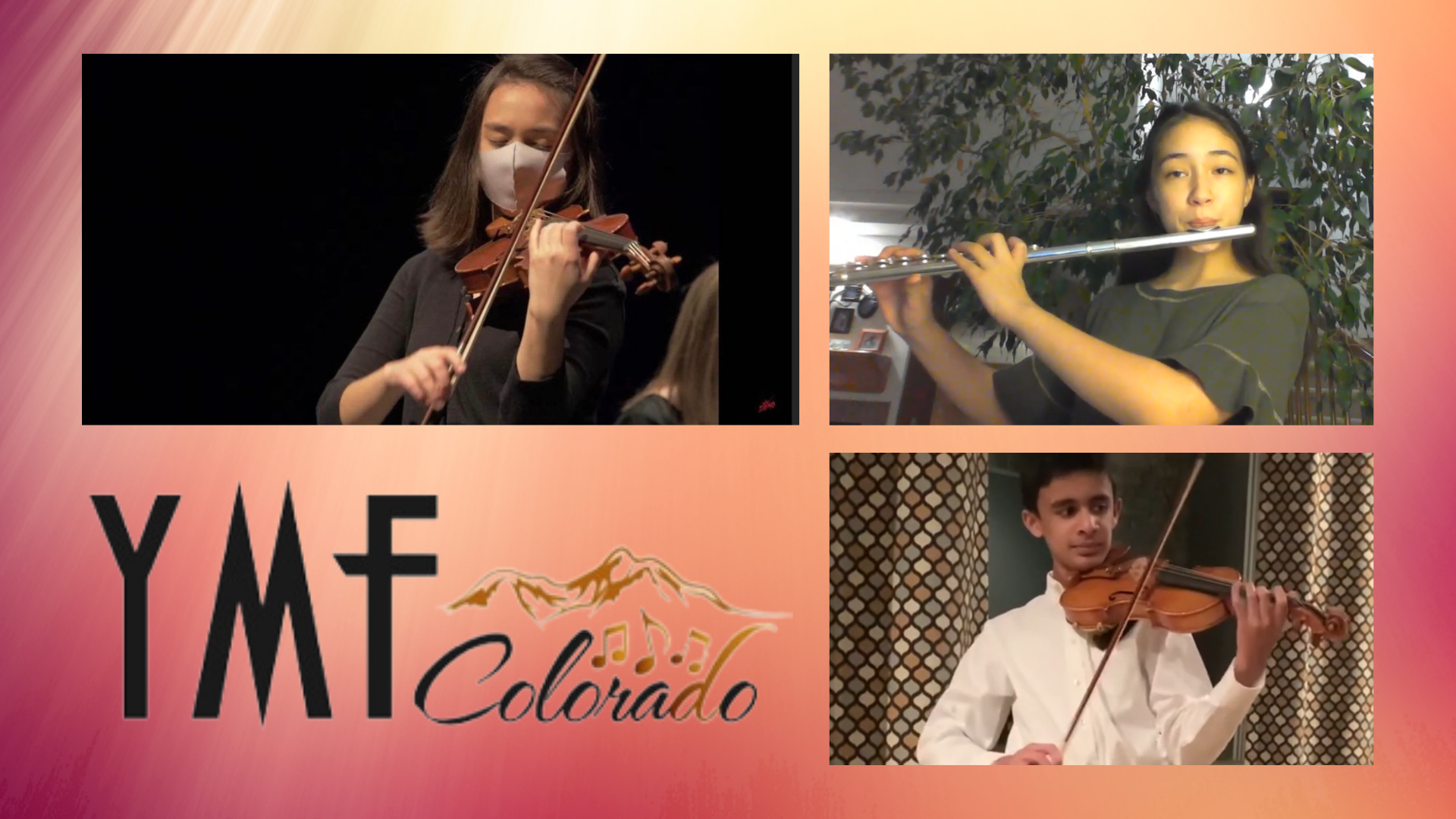 Denver, CO - The Denver Young Artists Orchestra (DYAO), one of Colorado's most established youth orchestras, is pleased to announce the formation of the YMF Awards, meant to recognize and fund musical development for DYAO Concerto Competition Winners in years to come. The YMF Awards will be funded by a generous gift given to DYAO by the Young Musicians Foundation of Colorado (YMF), an organization founded in 1984 by the late Colorado architect Dr. Walter F. Hellmich. Throughout its 36-year history, YMF supported talented young musicians from all over the Centennial State with stipends and performance opportunities. "When the Young Musicians Foundation decided to cease operations as an organization, joining forces with Denver Young Artists Orchestra was a perfect fit for continuing its legacy as their missions were very much aligned. Supporting talented young instrumentalists on their path to a career in classical music performance will be made stronger through this collaboration," shared John Legg, Chair of the Board of Trustees for the Young Musicians Foundation of Colorado.
The inaugural YMF Awards will be distributed in the Spring of 2021 in conjunction with DYAO's annual concerto competition winner performances. A total of five (5) awards will be granted to winners from each of the DYAO's youth orchestras, with stipends ranging from $250 to $1,000.
DYAO received the $85K donation to its endowment in February of 2021, following the official dissolution of the Young Musicians Foundation of Colorado. DYAO's Executive Director, Kelly Waltrip, stated: "DYAO is honored to continue the Young Musicians Foundation of Colorado's legacy of supporting young artist development with the YMF Award. We applaud YMF for their decades of service to young musicians in Colorado and look forward to the next chapter."
The Denver Young Artists Orchestra has nurtured the talents of the Rocky Mountain region's finest young musicians for 43 years. It is committed to providing the finest possible youth orchestra programs, inspiring and educating young musicians through the performance of great works of music, while offering valuable cultural opportunities to its community. The DYAO orchestral program is composed of members between the ages of 7 to 23 and divided into three different ensembles: String Ensemble, Conservatory Orchestra and the Young Artists Orchestra.
Hear the future!