Rachael DeLange - Program & Orchestra Manager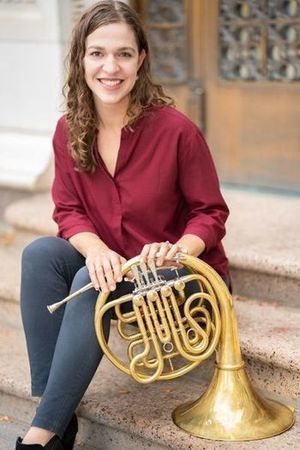 Rachael DeLange began serving as Orchestra Manager in 2019. Her career has spanned many facets of the musical field. As a freelance horn player, Rachael has performed with various ensembles throughout the southwest, among them the New Mexico Philharmonic and Santa Fe Symphony, and recently served as principal horn of the Denver Pops Orchestra. Her teaching experience ranges from maintaining a private studio to working with El Sistema Colorado and the Young Musician Initiative, programs inspired by the El Sistema movement from Venezuela. Administratively, Rachael previously held the positions of Orchestral Librarian and Office Manager for the New Mexico Philharmonic.

Originally from Minnesota, Rachael received her Bachelor of Music in horn performance at Concordia College in Moorhead, MN, and her Master of Music degree at the University of New Mexico. After making Colorado her new home, Rachael was delighted by the opportunity to work with an outstanding musical organization like DYAO. She brings with her a passion for music and education and is excited to serve the students and families of the Denver Young Artists Orchestra.