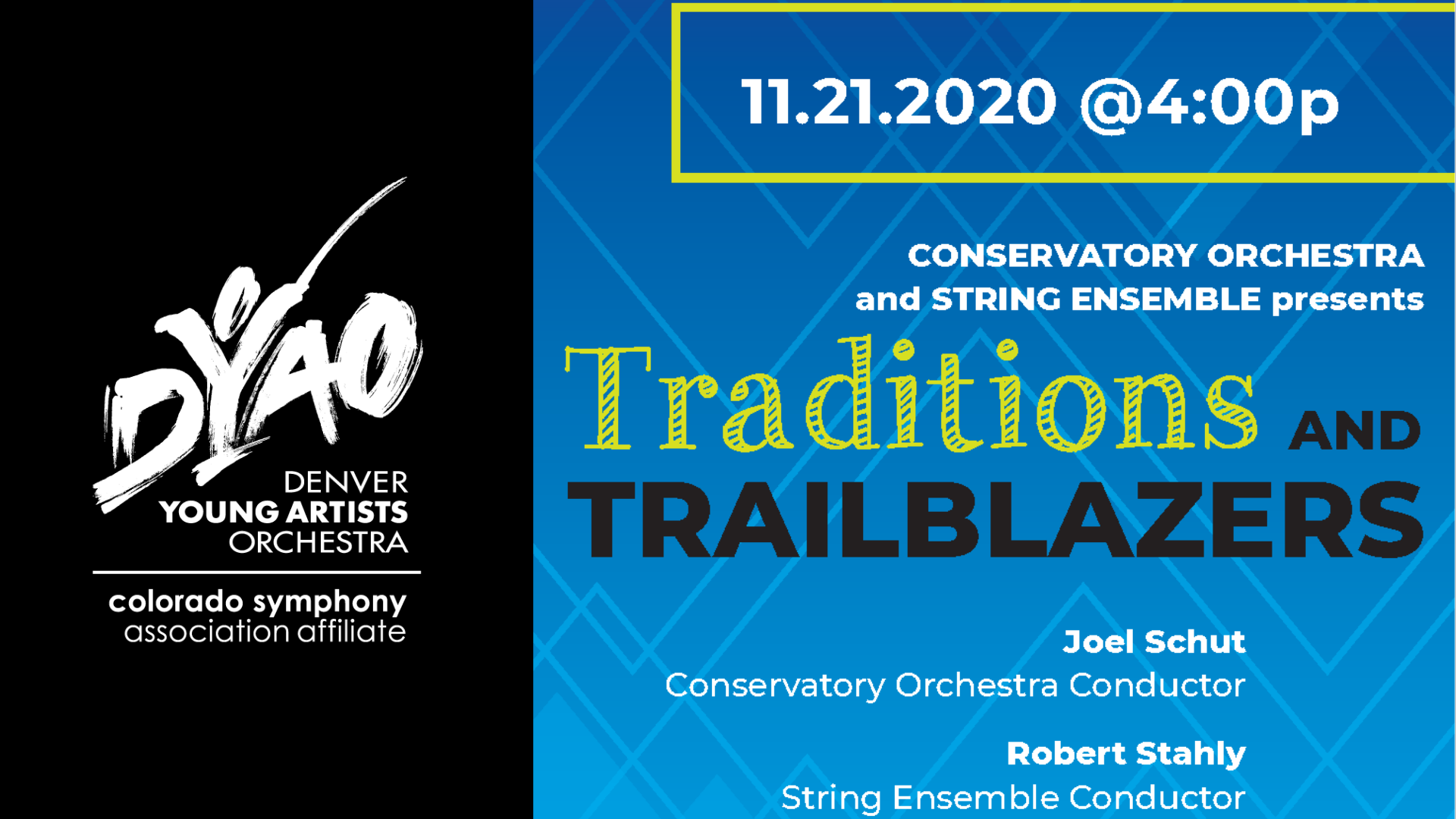 Conservatory Orchestra and String Ensemble present Tradition & Trailblazers, a program that combines traditional western music, like Mozart's Eine kleine Nachtmusik with the trailblazing compositions of George Theophilus Walker, as well as selections from the family favorite Disney movie, Coco, to name a few.
DYAO is proud to present this wonderful live performance in this virtual setting free of charge. However, donations are appreciated. Your gift, big or small will help us continue to keep the music going. The beat goes on!
Don't miss this virtual concert live on Facebook and YouTube on Saturday, November 21, 2020 at 4PM.