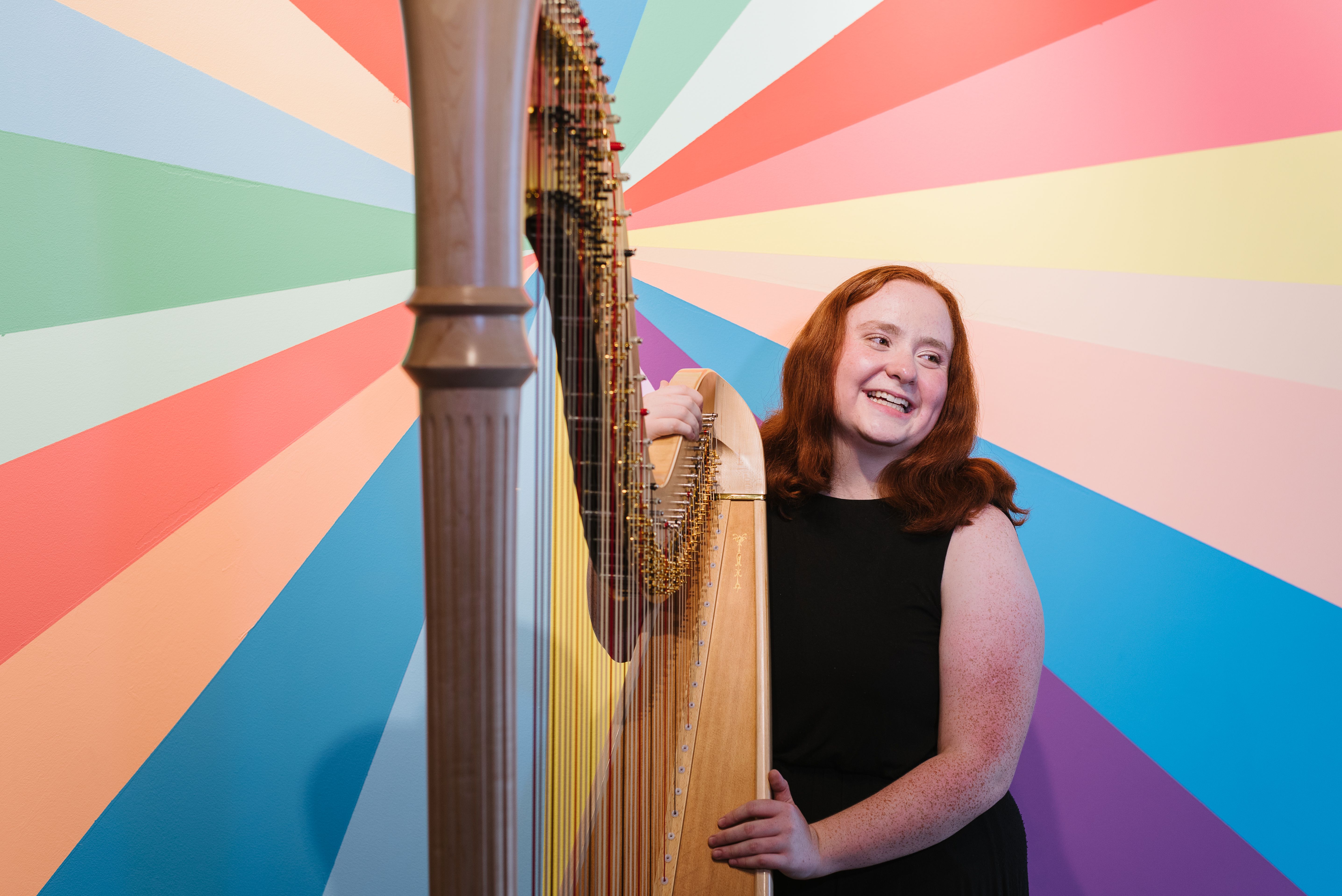 Today, we feature one of two ladies who have chosen Texas as their next destination: LILY PRIMUS
Lily has been a DYAO member since 2013! She is a senior in Denver County and the winner of this year's YAO Concerto Competition.  Ms. Primus is a harpist and a student of Mary Kay Waddington.  She has won numerous awards over the years and was recently featured in the CPR Classical Concerts@Home Series.  She has been a member of YAO since 2016. Prior to that, she was a member of both Conservatory Orchestra and String Ensemble.  Lily is planning to attend the prestigious Shepherd School at Rice University in Houston, where she received a scholarship to major in Harp Performance with a minor in Jewish Studies. 
When asked what DYAO meant to her, she had this to say: "DYAO has meant the world to me! This organization has given me so much over the past several years and I am so grateful to have been a part of it! My love for orchestral playing started in this organization and it is something that will be a part of me forever."
We are so proud of Lily, and we cannot wait to see what the future has in store for this talented young lady.