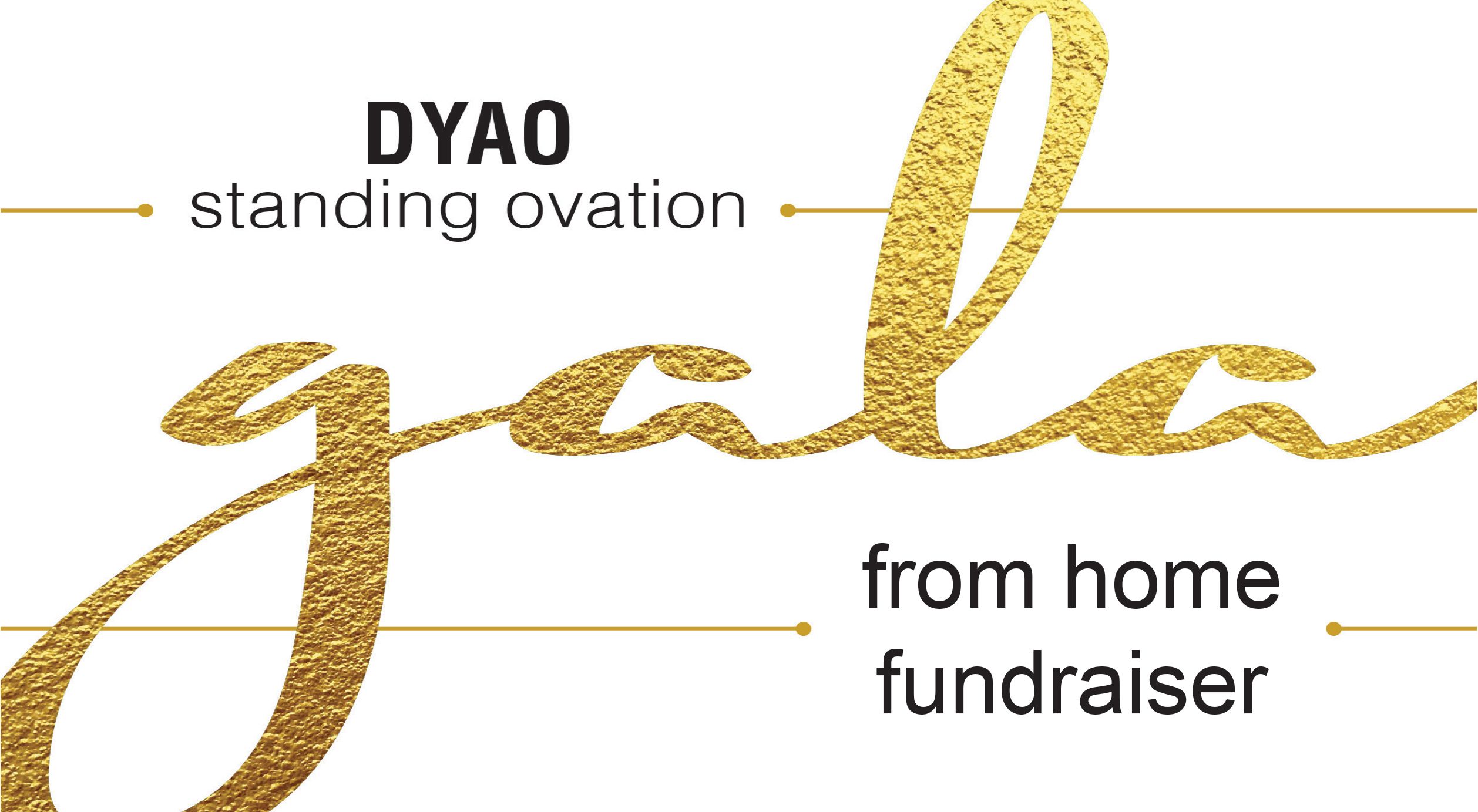 Dear DYAO Family and Friends,
You are cordially invited to the Standing Ovation "From Home Fundraiser" Gala!
The Denver Young Artists Orchestra cordially invites you to stay home, watch TV, and enjoy a night off in the comfort of your home.  In light of COVID-19, DYAO is doing our part to help keep our neighbors and community safe.  Rather than throwing the fundraiser of the year, we decided that helping foster the futures of young musicians could be possible from home.  Rather than spending funds on...
       
$300: Two tickets to a swank, black-tie fundraiser.        
$150: New Dress or Suit for the amazing occasion.          
$100: Babysitters/Uber/Parking              
+$200: Cost of impulsively raising your paddle after the auctioneer said, "Do I hear $200?"               
$700: Amount the Denver Young Artists Orchestra just saved you by not throwing a black-tie fundraiser.

$____: Your self-determined ticket price to the "DYAO Standing Ovation Gala: Non-Event of The Year."

When isn't it: Sunday, April 5, 2020
Where isn't it: Cableland: Denver Mayor's Residence
Who's not coming: Hundreds of tickets will be sold, but not one person will show up.
Board Matching Funds: $10,000!
In light of these changes, the DYAO Board has generously come together to offer a $10,000 match!  By choosing to support DYAO through this effort your donation will be matched dollar for dollar! 
Ways to Support: Ticket Donation and Silent Auction
Two Ways to Donate/Purchase your Nonexistent Ticket: 
1. Donate online at www.dyao.org
2. Mail-in checks payable to "The Denver Young Artists Orchestra"
3. We wouldn't want you to miss out on the amazing silent auction we had prepared for you, so be sure to check out the mobile auction at https://bforg.com/dyaoauction and start bidding as early as March 20, 2020.  New items are being added daily!
The Denver Young Artists Orchestra is 501(c)(3), nonprofit organization. Your contribution is tax-deductible!  We need your support to continue the life-changing opportunities for DYAO musicians and hope you will still be able to join us for this no-show event!