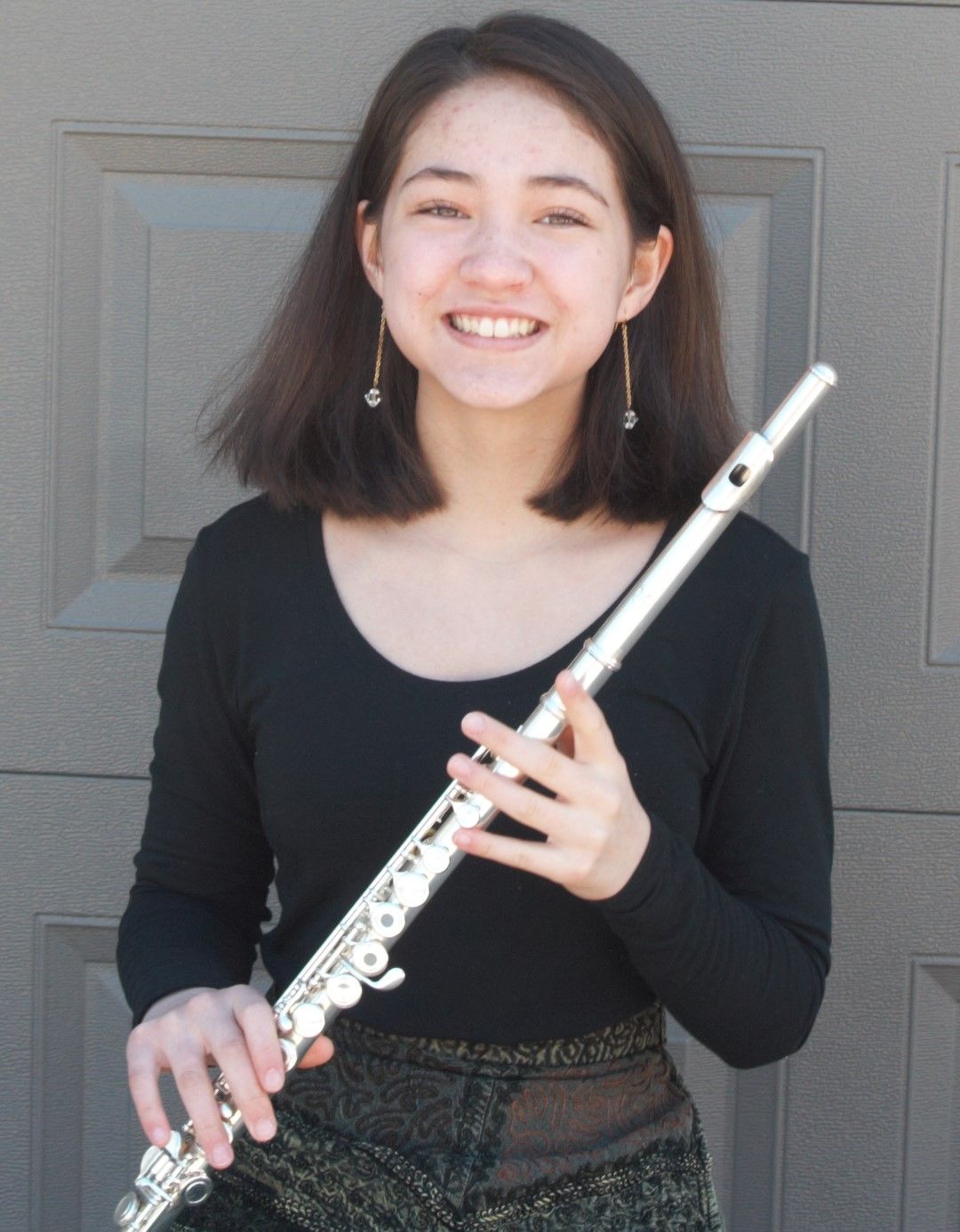 Congratulations to Conservatory Orchestra Concerto Competition Winner, Corvina Graham.  She is an incredibly talented flute player and member of the Conservatory Orchestra. 
Corvina Graham, a 14 year old 9th grader, has played the flute since the age of eight. She is guided by her teacher, Elizabeth Hicks-Kimmey, principal flute of the Jefferson Symphony Orchestra. She also occasionally performs with the Mile High Flute Benders, a flute performance group led by the CSO's Assistant Principal/Second Flutist, Cathy Peterson.
Corvina performed with the Colorado Honor Band Association's Symphony Winds Orchestra in the 7th grade. Also in the 7th grade, she played in D'Evelyn Junior/Senior High School's Senior High School Band as second flute, and has been the first flute ever since. And just to stay busy, she has played both the flute and the piccolo in D'Evelyn's State Championship-winning marching bands in the 8th and 9th grade.
She was selected for the CU Middle School Honor Band last year, and has been chosen for this year's CU High School Honor Band. She has also enjoyed participating in many All-County bands since elementary school.
In the 6th grade, Corvina won first place in the Colorado Flute Association's Annual K-12 Competition, 4th-6th grade category. In the following years, she also won the CFA competition as both a 7th grader and an 8th grader, in the 6th-8th grade category. And, just for the heck of it, she earned a 2nd place showing in a 2018 Schmitt Music Steinway Piano Concerto Competition as an 8th grader.
Last year, Corvina was overjoyed to be the featured soloist for two concerts of the Evergreen Chamber Orchestra's summer season. When not playing the flute, Corvina indulges in math, digs science, flips over books, savors cooking, and luxuriates in sleeping.