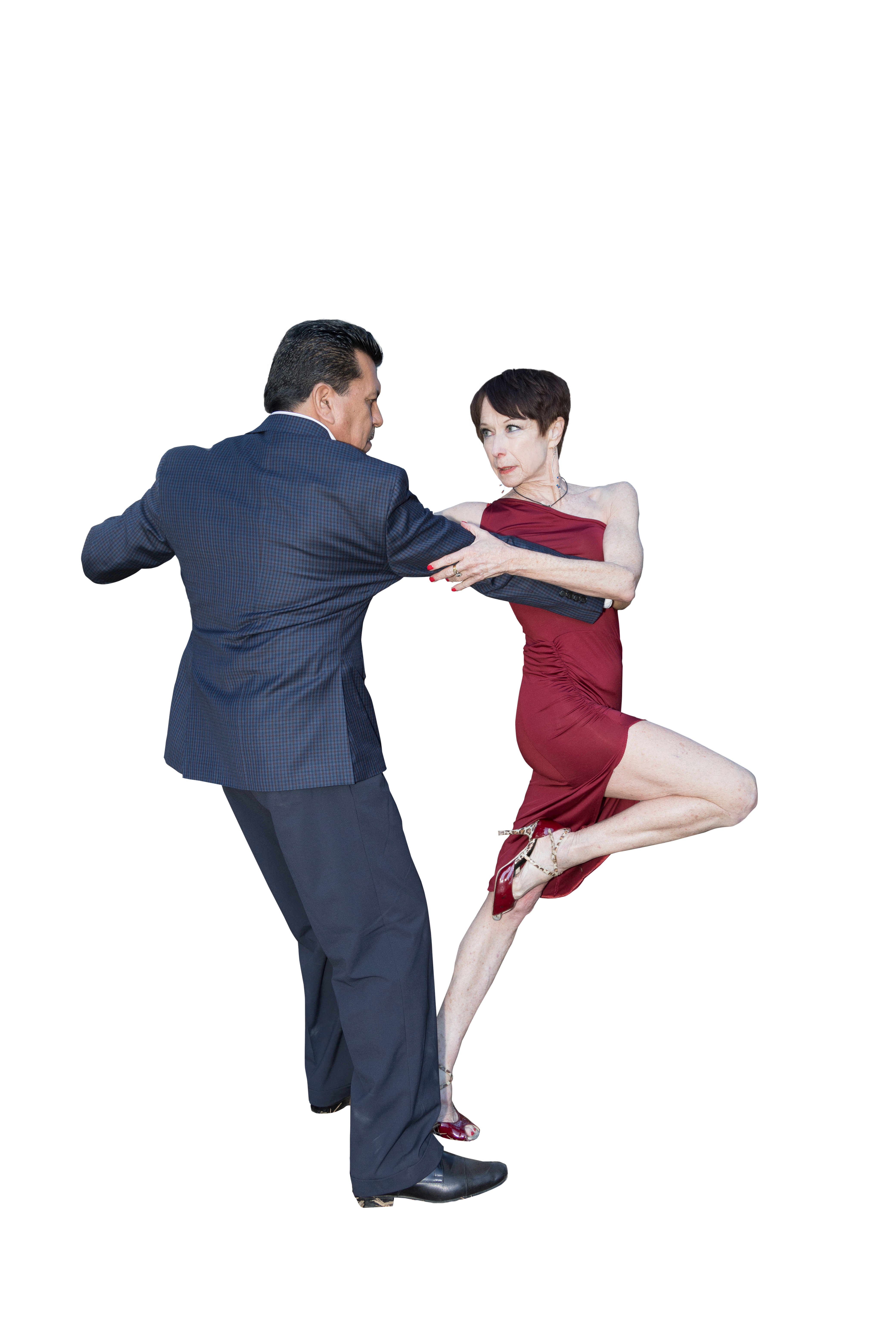 The Taste of Tango program is delightful from start to finish and our artists can't wait to share this performance with you.  A collaboration with Parsol Arts and Tango Colorado will feature brilliant dancers Lorita Travoglia and Mauro Romo.  Here is the inside scoop on the selections...
Wolfgang Amadeus Mozart: Die Zauberflöte, K.620, Overture
By his mid-thirties, Mozart had fallen on hard times. He was no longer the golden boy of Vienna and had squandered his money on luxuries and parties. As the situation grew increasingly dire, Mozart took any commission he could get to make ends meet. His old friend Emanuel Schikaneder, an impresario and actor, suggested that he write a new opera in the popular form of a singspiel, which includes spoken dialogue between musical numbers. Schikaneder himself wrote the libretto, a fairy tale involving princes, monsters, mysterious sorcerers, and a magic flute with the power to change sorrow into joy. Mozart wrote the overture last, and in it he captures both the high drama and light comedy of his final opera.
Carl Nielsen: Concerto for Flute and Orchestra
Carl Nielsen started thinking about writing more music for wind instruments late in his career, while he was on an extended concert tour and heard a rehearsal by the Copenhagen Wind Quintet. They were working on music by Mozart, and Nielsen was so struck by group's musicianship that he vowed to write a concerto for each member. He started with the flute, and completed that concerto in 1926. It premiered in Paris at a concert devoted to his works, which Nielsen called "one of the greatest experiences" of his life. He was unfortunately only able to complete one more concerto, for clarinet, before his death in 1931.
The Concerto for Flute and Orchestra is in two movements, the first of which will be heard on this concert. Nielsen described the Allegro moderato as "lightly discordant," and one way he achieves this is by prominently featuring the bass trombone, the polar opposite of the flute. The bass trombone seems to follow the flute around, often in an amusing interplay.
During a conversation about his flute concerto, Nielsen stated "The flute cannot deny its own nature, its home is in Arcadia and it prefers pastoral moods. Hence, the composer has had to follow the mild character of the instrument if he did not want to run the risk of being called a barbarian." The movement ends in this pastoral mood, the flute singing lyrical melodies over the lightest of string accompaniments.
Ángel Gregorio Villoldo: El choclo
Almost a century before Astor Piazzolla was creating nuevo tango, Ángel Gregorio Villoldo, one of the pioneers of traditional tango, was born in a small town south of Buenos Aires. Besides working as a musician, he made a living through several odd jobs, including circus clown and typographer. He grew to be one of the major singers and composers of the era, and his most important piece is "El choclo," which translates to "the ear of corn." To this day, it remains one of the most popular tangos in Argentina.
Gerardo Matos Rodríguez: La comparsita
Another composer who was at the forefront of tango was Gerardo Hernán Matos Rodríguez, born in Montevideo, Uruguay in 1897. His first known work is also his most famous: "La Cumparsita," or "the little parade," which he wrote at the piano while he was an 18-year-old architecture student. This particular parade seems to be lacking in light-heartedness, and these lyrics that Rodríguez added a few years later provide some explanation: "The parade of endless miseries marches around that sick being who will soon die of grief."
Astor Piazzolla: Libertango (arr. G.L. Zampieri)
Argentine composer Astor Piazzolla is best known for revolutionizing the tango genre, taking the traditional South American dance form and adding elements of jazz and classical music. Piazzolla codified this into a new style that he called "nuevo tango," and the song which marked his official break from classical tango was Libertango. The title is a portmanteau of tango with libertad, the Spanish word for "freedom," and further reinforces Piazzolla's desire to break free from the old traditions. He recorded and published the song in 1974, and the sultry themes and spicy rhythms of Libertango have made it one of his most performed works.
Franz Joseph Haydn: Symphony No. 100 in G Major "Military"
Franz Joseph Haydn, the "Father of the Symphony," wrote 104 symphonies in his 77 years. By 1790, at age 58, he was Europe's most famous composer and looking forward to the end of a very long music directorship in rural Hungary. That year, he accepted an impresario's invitation to travel to London, where he was already a household name. He would spend two year-long residencies there over the course of the next five years, and was treated like a celebrity by the crowds that flocked to his concerts. Haydn wrote his last 12 symphonies for this audience, and they are nicknamed his "London" symphonies.
Symphony No. 100, the eighth of this group, is known as the "Military" Symphony. As usually happened with Haydn's named symphonies (one third of his 104 symphonies have nicknames) this label came from the public and not the composer himself. Audiences heard sounds of the battlefield in the second movement, which includes a bugle call, drumrolls, and the exotic sounds of triangle, crash cymbals, and bass drum. After the premiere on March 31, 1794, a reviewer in a London newspaper wrote,
 "It is the advancing to battle; and the march of men, the sounding of the charge, the thundering of the onset, the clash of arms, the groans of the wounded, and what may well be called the hellish roar of war increase to a climax of horrid sublimity!"
Besides this revolutionary second movement Allegretto, Haydn's Symphony No. 100 generally follows the form of a classical symphony. The opening movement is divided into two sections: a stately Adagio introduces many of the symphony's main melodies, followed by the dancing theme of the Allegro section. The third movement is a courtly minuet and trio at a more relaxed pace, which Haydn noted as Moderato. The finale, marked Presto, features a jaunty theme that became a popular tune in its time. The "military" instruments soon rejoin the orchestra and bring the symphony to its rousing conclusion.