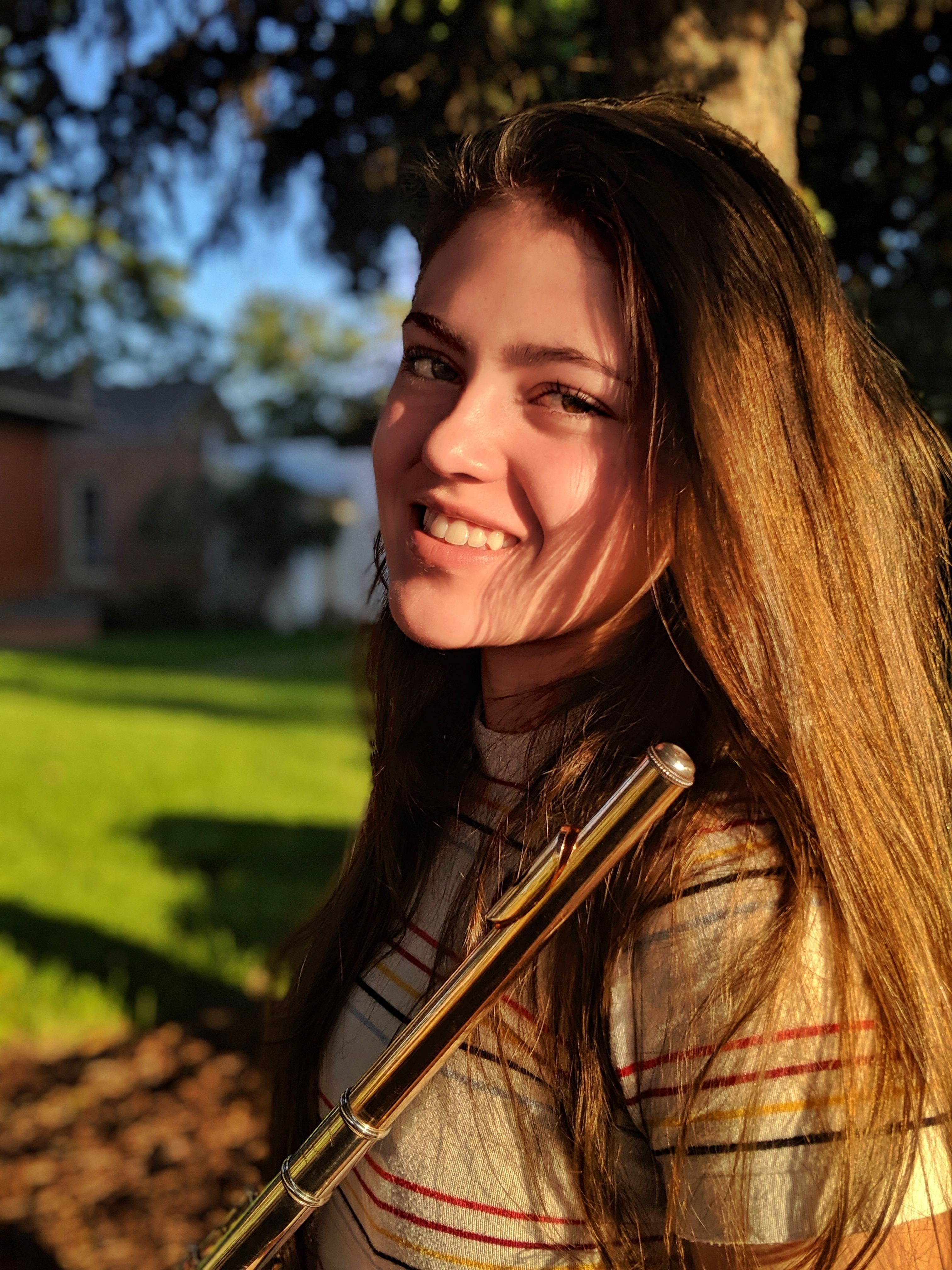 The artists of the Denver Young Artists Orchestra are collaborators making musical waves.
The artists in the Denver Young Artist Orchestra are making musical waves this season, partnering with organizations like Tango Colorado, Parasol Arts, PHAMALY Theatre Company, and the Colorado Symphony Association just to name a few.  These artistic partnerships are redefining what it means to be a young musician in a youth orchestra today.  As orchestras face challenges and continue to diversify their programming, the Denver Young Artists Orchestra musicians are taking center stage as they take on multimedia and collaborative efforts with gusto, propelling them to become the next leaders of the artform. 
One such leader in the ranks is 2019 Wind Concerto Competition winner Arianna Tullis.  She is a young flautist from Steamboat Springs who is beyond dedicated to her craft.  Her family commutes every Saturday…EVERY SATURDAY, from Steamboat Springs to attend rehearsals to be a part of the Denver Young Artists Orchestra community.  Arianna began playing the flute at age 9 and hasn't looked back, receiving accolades and opportunities as part of her community in Steamboat and the greater Denver Community.  This dedication as a sophomore is present in all of the Denver Young Artists Orchestra musicians.  They are focused and energetic young musicians who are developing their artistic voices as part of our community. 
A highlight of the season, "Taste of Tango", will feature Arianna this weekend (November 23 and November 24) on the first movement of the Carl Nielsen Flute Concerto.  The performance also celebrates a collaboration between the Young Artists Orchestra and the dancers of Parasol Arts.  Parasol Arts shares the joy and passion of Argentine Tango with the community through outreach classes and performances and we are honored to have Creative Director, Lorita Travoglia, and Mauro Romo join the stage with the Young Artists Orchestra.  This collaboration is pushing the boundaries of the orchestra incorporating dance and featuring three tango composers: Astor Piazzolla, Ángel Gregorio Villoldo, and Gerardo Matos Rodríquez.
Tickets for these performances are available online at dyao.org, by phone at 303.433.2420, and in person at the performance locations included below starting 2 hours before the performance.
EVENT INFORMATION: 
What: Taste of Tango
Where: First Plymouth Congregational Church 3501 S Colorado Blvd, Cherry Hills Village, CO 80113
When: SAT November 23, 2019 @ 2:30pm
Tickets: Available at dyao.org | 303.433.2420
What: Taste of Tango
Where: Lakewood Cultural Center 470 S Allison Pkwy, Lakewood, CO 80226
When: SUN November 24, 2019 @ 2:30pm
Tickets: Available at lakewood.showare.com | 303.987.7845