Hear the Future Gala 2022
Join the Denver Young Artists Orchestra for an afternoon of beautiful music as current and past DYAO members delight you with their performances.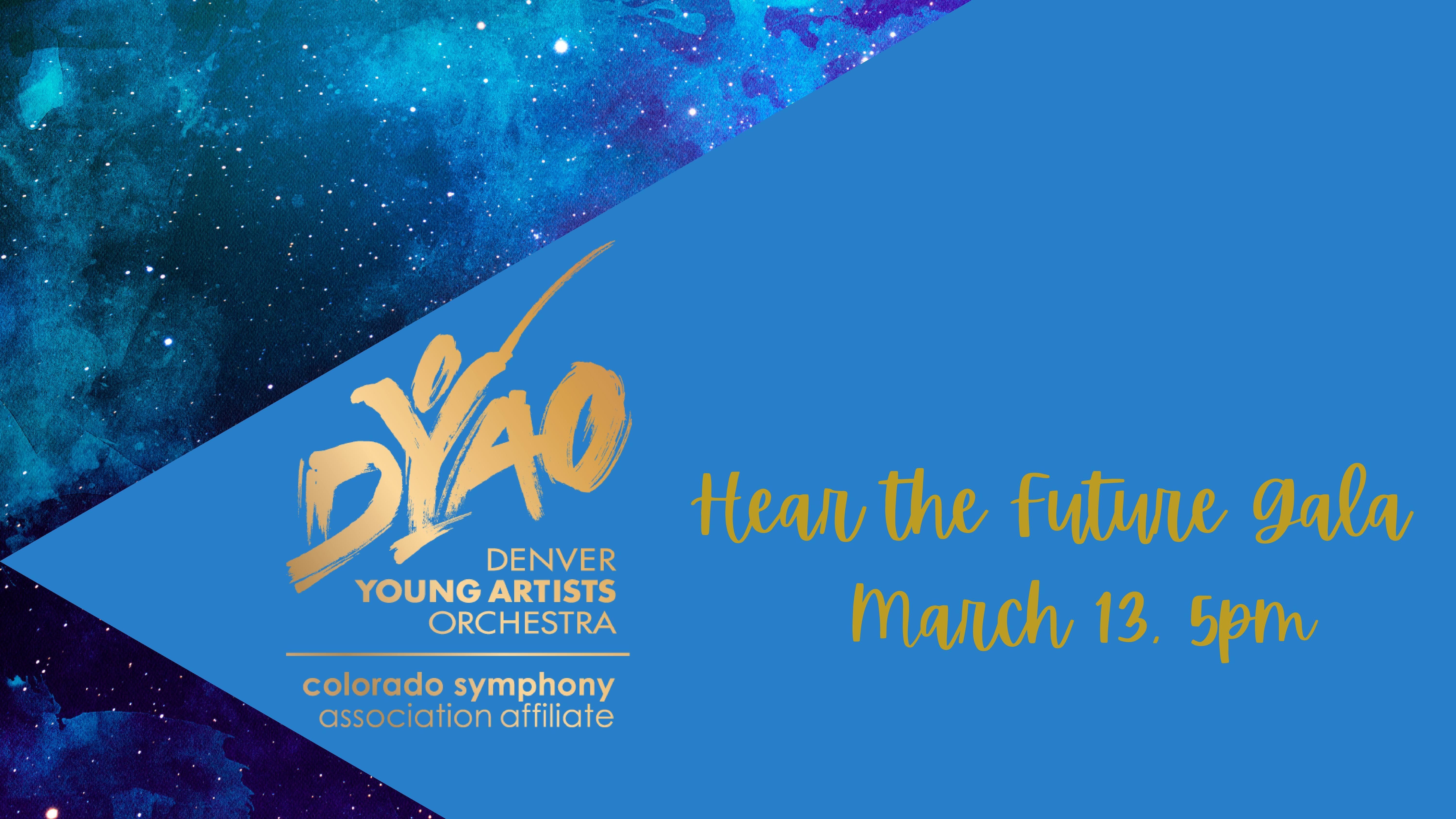 It is with great excitement that we invite you and your company to participate in our 2022 Hear the Future Gala Auction on March 13.
At the DYAO, it is our mission to expose young musicians and audiences to the joy and beauty of symphonic music, pursuing excellence through exceptional orchestral training, unique and diverse performance opportunities, and new pathways to symphonic experiences. Ultimately, we seek to cultivate the next generation of musicians who will reimagine the future of symphonic music in our community. DYAO trains over 250 students annually, ages seven to twenty-three, from nearly 90 schools across Colorado.  These students participate in life-changing musical experiences such as opportunities to perform in Boettcher Concert Hall, the Newman Center for the Performing Arts, and side-by-side with the Colorado Symphony.  This year, DYAO's programs have expanded to include the Pathways Initiative which provides lessons, instruments, concert attire, and transportation support to students in addition to scholarships.
Please help us today by participating in the annual gala where all proceeds help DYAO to continue making these opportunities possible for incredible young musicians. In addition, we will be holding a silent and live auction with some really remarkable items, such as a trip to Maui! 
Online auction will launch February 20, 2022 - Bid early and bid often!
To buy your tickets and to check out our online auction, click on the Hear the Future Gala invitation or on the link below.