DYAO presents Suite(ly) Dancing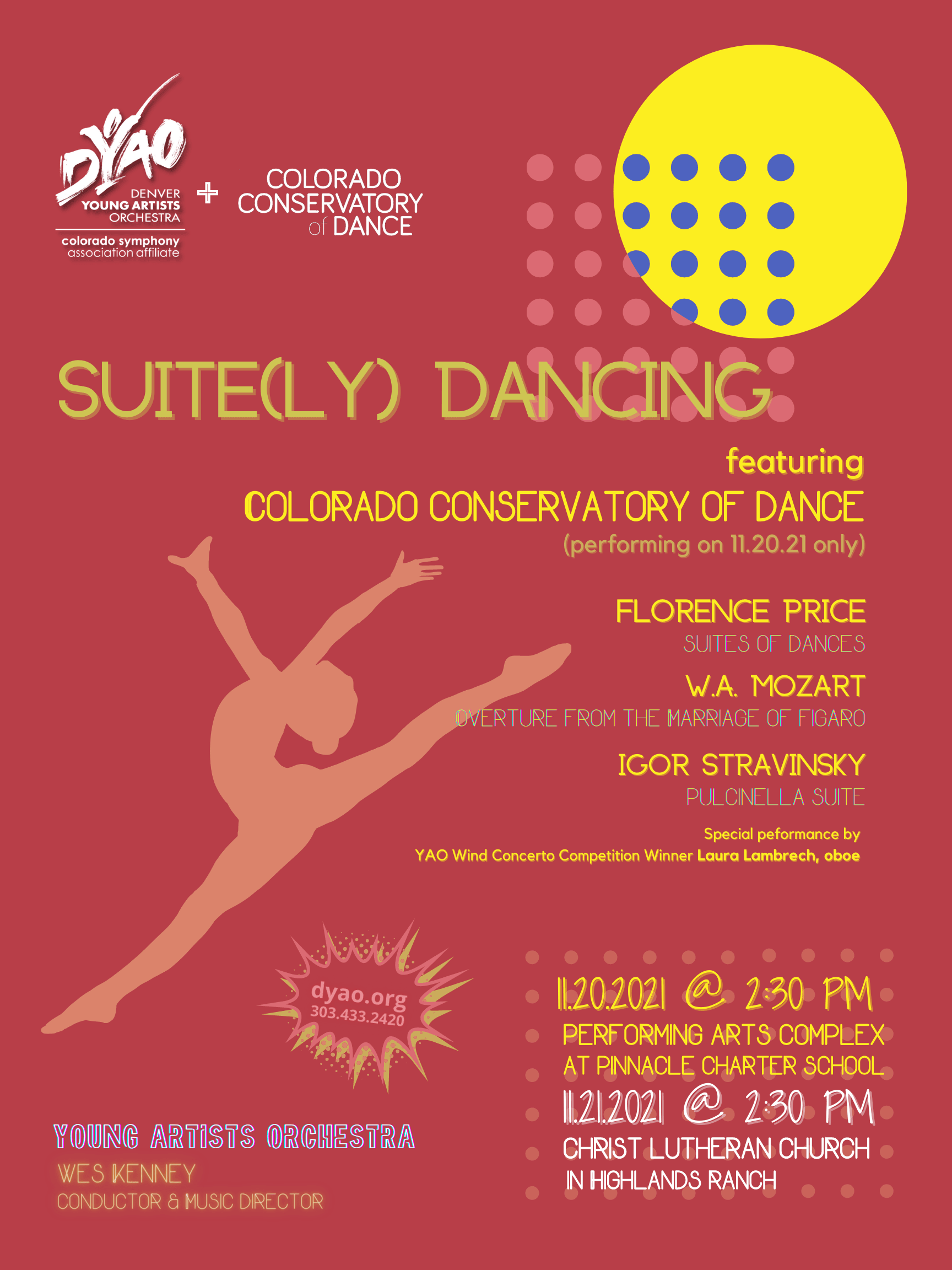 The Denver Young Artists Orchestra presents the Young Artists Orchestra in Suite(ly) Dancing led by Maestro Wes Kenney. Let yourself get swept away by Igor Stravinsky's "Pulcinella Suite" or the very famous overture from Mozart's opera "Le nozze di Figaro." This concert also features this year's YAO Wind Concerto Competition Winner Laura Lambrech.
Please note that the Colorado Conservatory of Dance guest artists perform on Saturday, November 20, 2021 ONLY.
Come, hear the future!